KPK: Local
We provide local area programs for students in 4th – 12th grade, giving them a platform of involvement and a voice to:
▪ Identify, build, sharpen and use their talents, passions and gifts for good
▪ Learn the power of inclusion, diversity, integrity, commitment, accountability
▪ Practice servant leadership principles
▪ Create positive, life-long habits that enrich their own lives and the lives of those around them
2019 - 2020 Member Service Events
Children's Hunger Fund

PISD Homecoming Parade Clean Up

Love Pacs

Ghana Clothes and Book Drives

Bethlehem Place

Roadside Clean Up

Rotary Flag Program

Special Olympics

Spina Bifida Christmas Program

Family Service Projects

Community Service Projects
KPK Membership
Each year KPK members fill out an application and submit a teacher recommendation letter to become or remain an active KPK member.
KPK Service Hours
KPK is an organization that models and teaches servanthood leadership. We provide monthly service projects for our members to have opportunities to put others before themselves. Through serving KPK members grow in awareness, empathy, compassion, generosity and love for others.
These service opportunities are also available for them to earn volunteer hours for future resumes and college portfolios. They will be able to track annually the work they have done through KPK and the positive impact they have had locally and globally during their years as KPK members.
Want more information on our KPK: Local programs? Click here.
Want to enroll your student in Kids Prosper Kids? Click here.

Harvey Rescue: Adams Elementary, Pt. Arthur, TX
In response to the catastrophic hurricane of 2017, Hurricane Harvey, local groups and schools locked arms with KPK to deliver aid and hope to students hardest hit by the devastating floods. Over $20,000 in school supplies were delivered to Title 1 schools in Pt. Arthur, TX, including Adams Elementary. Prosper students collected over 3,300 books to help rebuild Adams' library, and more than 80 Pt. Arthur students have been "adopted" by Prosper students.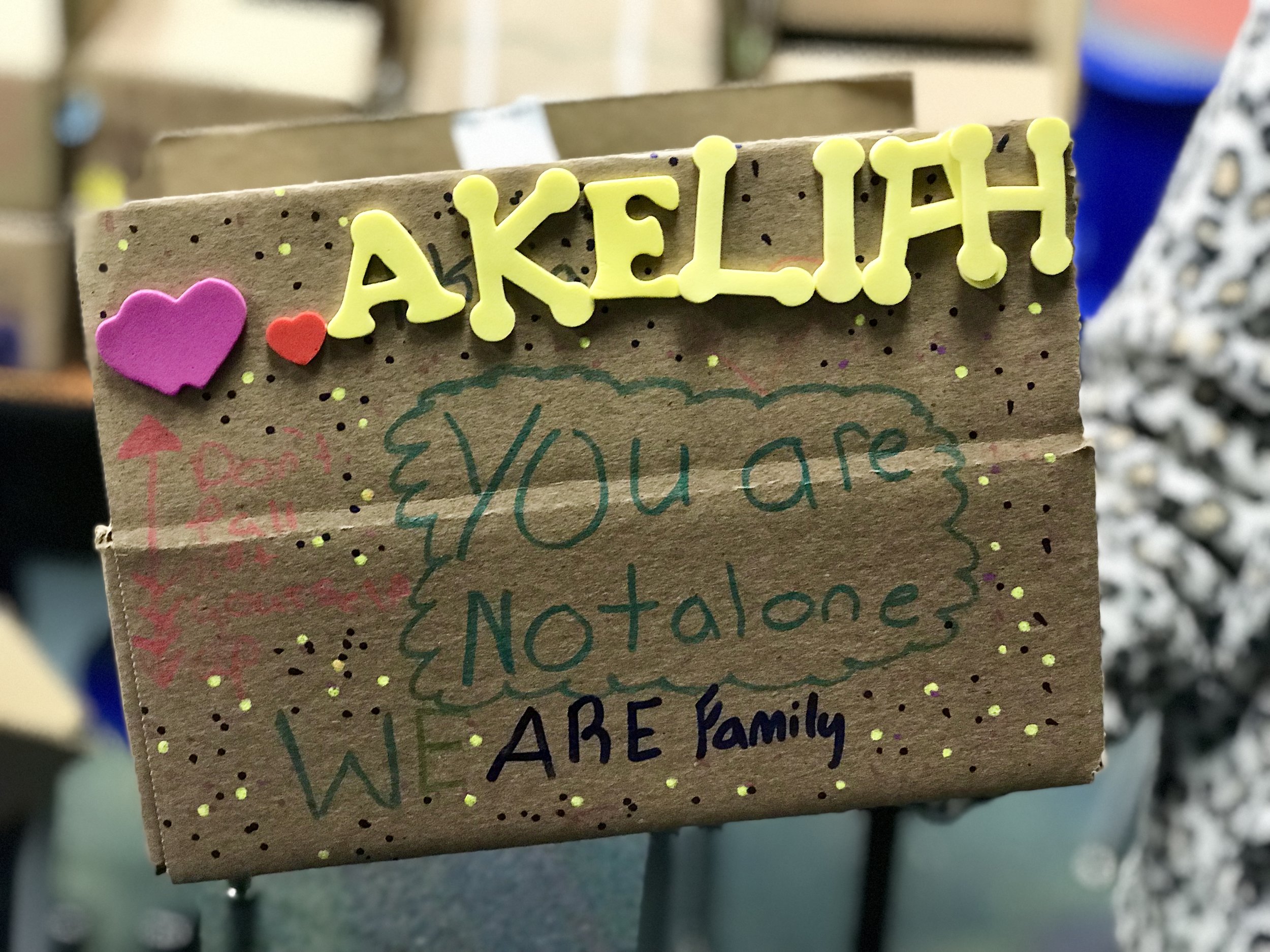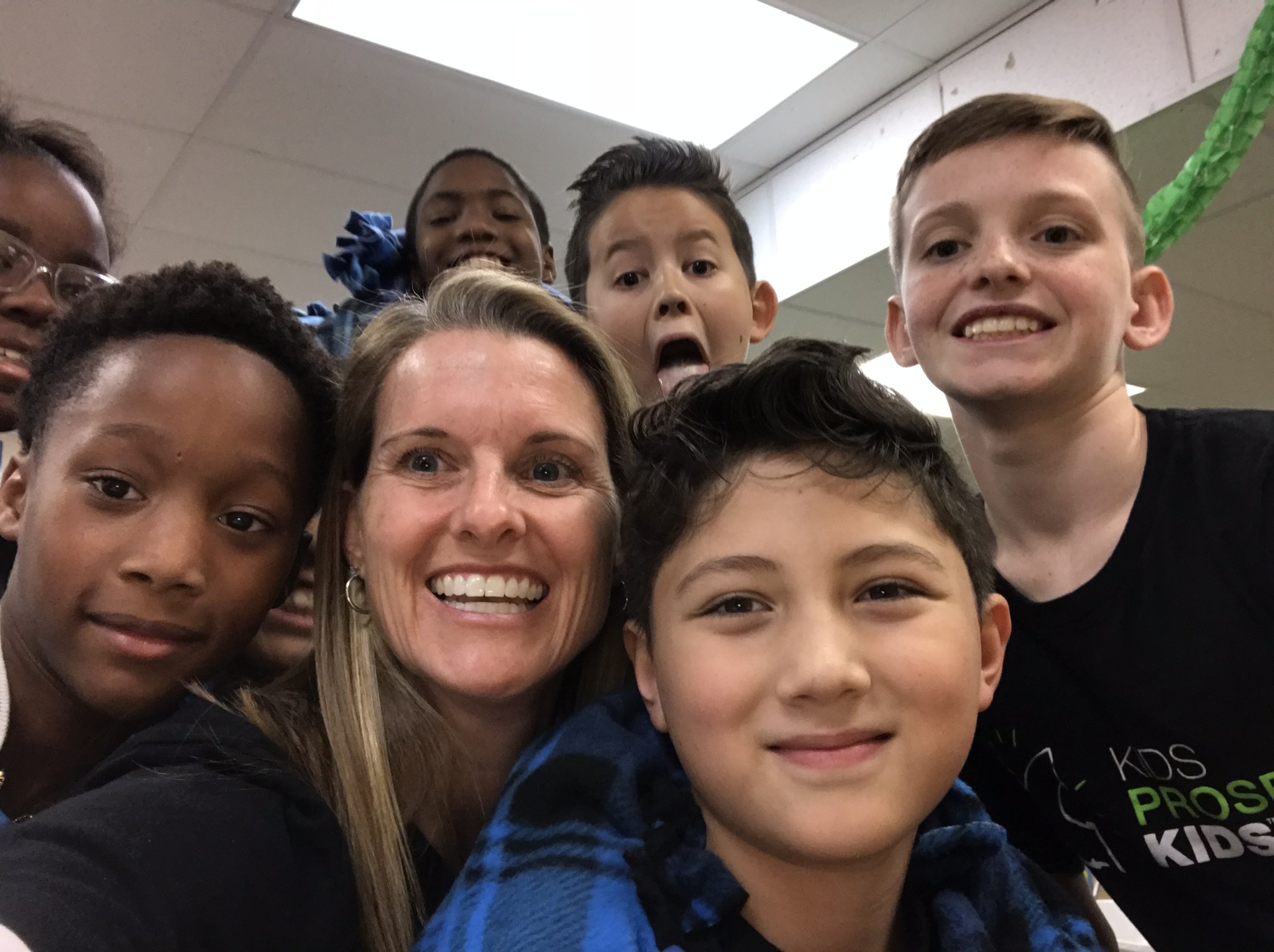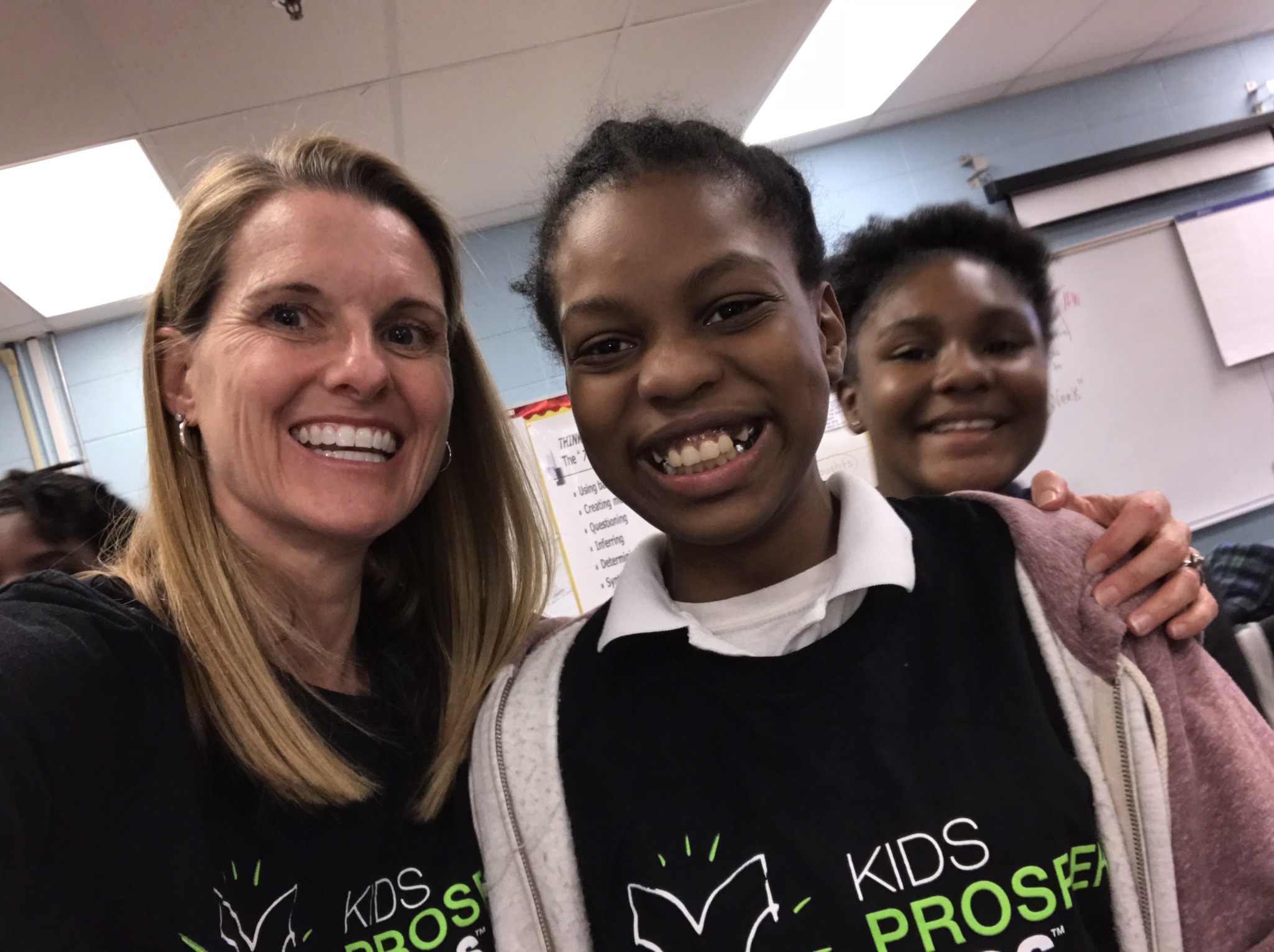 Adopt-A-Highway
KPK students' view of the world is being changed as they become global citizens, learning to lead AND serve. Adopting a street to clean in our hometown is just one way we do that throughout the year. Visit http://www.signupgenius.com/go/5080a4ca8a6229-kpkadoptahighway for more information and to sign up!