TICKETS ARE ON SALE NOW!
Click the link below to purchase your advance tickets for a discounted price of $10! Tickets bought at the door cost $15.
Featured acts include Highway 31, Entourage, Cayla Callaway, Alexa Burkhart, Nico & Nat and more!
Food trucks will be on site, more names to be released soon! No outside food allowed.
Bring Your Own Beverages! Coolers with drinks only please; no outside food allowed.
Featured food vendors include Arete Gourmet Sliders, Honi's Coffee House, Kona Ice, Haywood Cotton Candy, and more!
Stocked fishing tank, volleyball/nukem courts, balloon artists, henna artists, face painting, and more!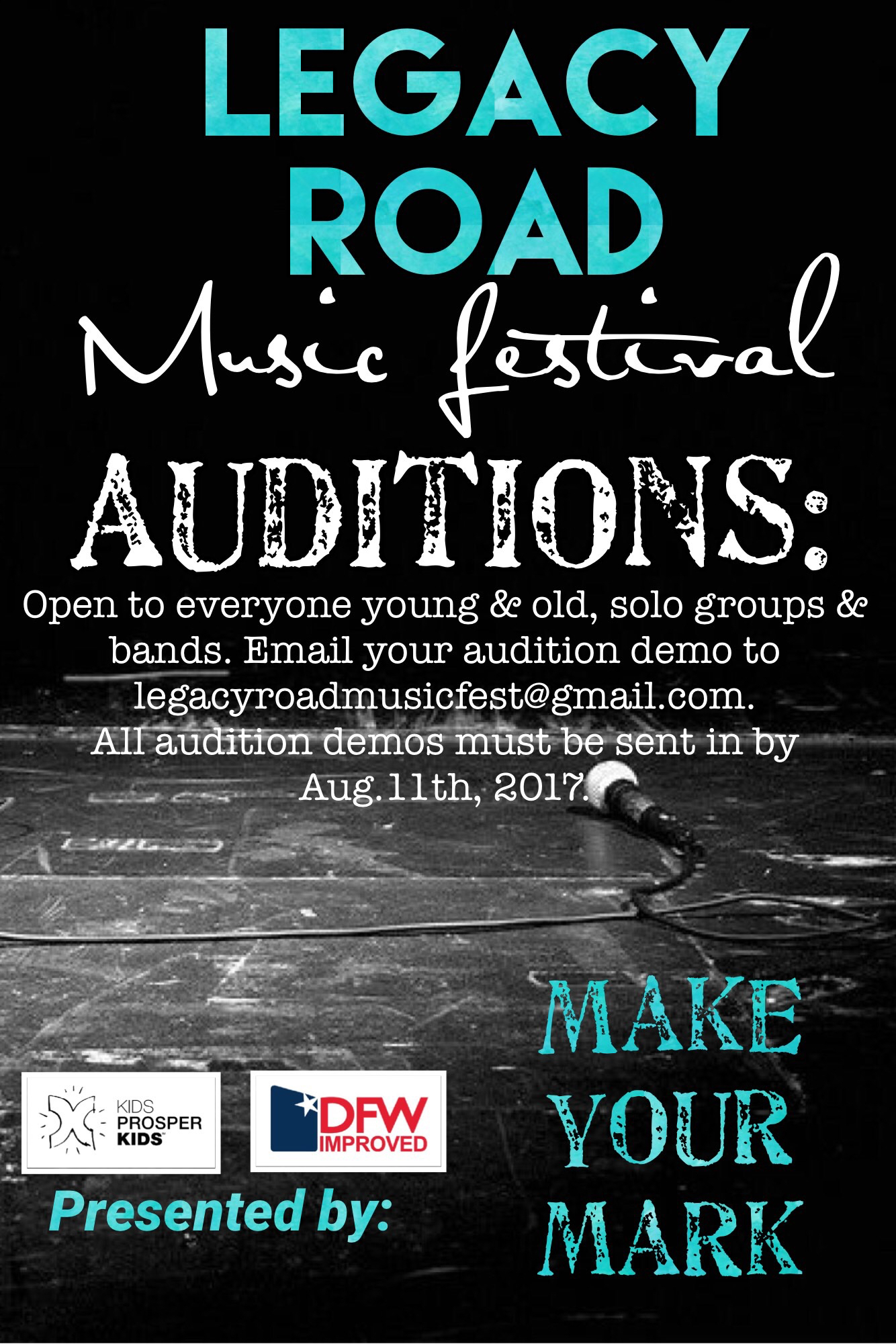 Saturday, October 14, 2017. It's on, baby!!
Mark your calendars now as KPK and DFW Improved present the Legacy Road Music Festival coming to Legacy Creeks Ranch in Prosper, TX from 3:00 p.m.-10:00 p.m. Save the date for a day of great music, yummy food, and family fun!
Advance tickets are $10/person for ages 6 and above, free to those under 5. Same day tickets cost $15/person. Parking is $5/vehicle.

Please join us for another fun way to support our local students as they make their mark building Prosper Life International School in Ghana to help #endchildlabor.
To learn more please email us at legacyroadmusicfest@gmail.com
Read more about the Kids Prosper Kids story here.
Legacy Road Music Festival 2017
hosted by DFW Improved
Legacy Creeks Ranch
13836 Private Road 5405
Prosper TX 75078